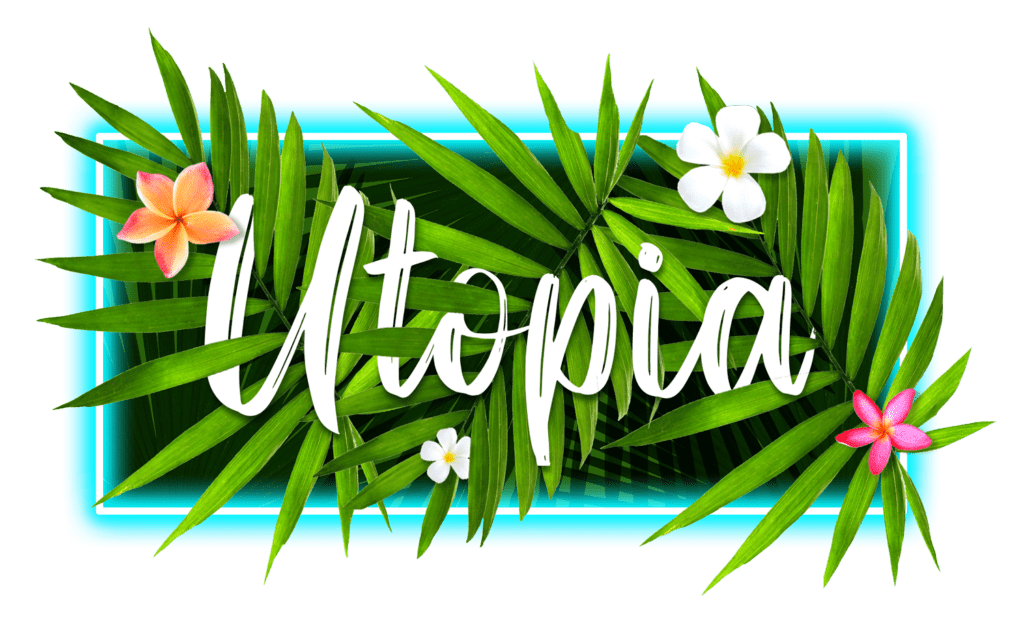 JOIN US FOR 5 DAYS & 4 NIGHTS OF MUSIC, ART, NATURAL BEAUTY, AND DANCING ON THE WORLD'S MOST BEAUTIFUL BEACHES
Every year the Utopia family comes from all over the world for a magical gathering like no other. Take off on an adventure through secluded beaches, stunning villas, yachts and theme parties. Dance from sunrise to sunset to sunrise again. Connect with friends – old and new – and create unforgettable moments moving to the beat of your favorite artists, superstar DJs and red hot new talent.
ONE OF THE WORLD'S TOP ISLAND DESTINATIONS BECOMES OUR FESTIVAL PLAYGROUND
Party on stunning beaches under the sun and stars with world-class production. Bring your crew or travel solo to our exclusive hotels and villas. Meet your new besties or future lover(s) in our tropical paradise.
WHAT ARE PEOPLE SAYING ABOUT UTOPIA
"The most fun I've had in a very long time"
"The most euphoric moment of my life…next level magical experience"
"THANK YOU for the incredible event and the great people that came together at Utopia. I had a ton of fun, but more importantly became closer to folks I love, brought new people into my life, and had some great personal growth. I can't wait to return!"
"One of the best weekends of my life. I cannot wait until next year. This was a magical and transformational experience. I've never connected like that with people at any other event."
"I'm in tears thinking about this past weekend. What a special experience. Utopia fam forever ♡"
"Joy, Excitement, Tears of Happiness, New friends for life, and a reunion with loved ones on a rollercoaster of emotions!"
"The most magical, surreal, impactful and fun moments of my life. I made beautiful memories, new friends, and amazing connections with people. The environment and journey transcends anything I could have ever hopefd for within the queer community."
"It's rare to feel invigorated after a festival, but that's what happens when you're surrounded by good energy and friends. Each Utopia has been bigger and better than the last, and I'm glad so many new people got to experience it this year!"
It was beyond anything I expected. The energy, the amazing people. And the thought that went into making everything special all came from your heart and it showed
"Truly life changing from beginning to end. I have never experienced an event so magical and so intimate with my chosen family."
"Amazing weekend! It was well planned and an unforgettable experience. I can't wait to tell all my friends that didn't come what they missed out on!"
"Thank you for continuously showing our community that there's so much more to us than just partying. The deep connections I've made during these events have brought true happiness into my life that I've never felt before."
"Thank you so much for creating one of the most fun and euphoric experiences of my life. Everyone's energy was spectacular."
"My favorite weekend of all time. Between the boys, the costumes, the events, the stage, the pyro, the music… it was heaven on earth."
"Thanks for creating a safe and absolutely mind blowing EXPERIENCE for us! The events industry was certainly disrupted but you were able to adjust and re-shape the landscape, with safety at the forefront."